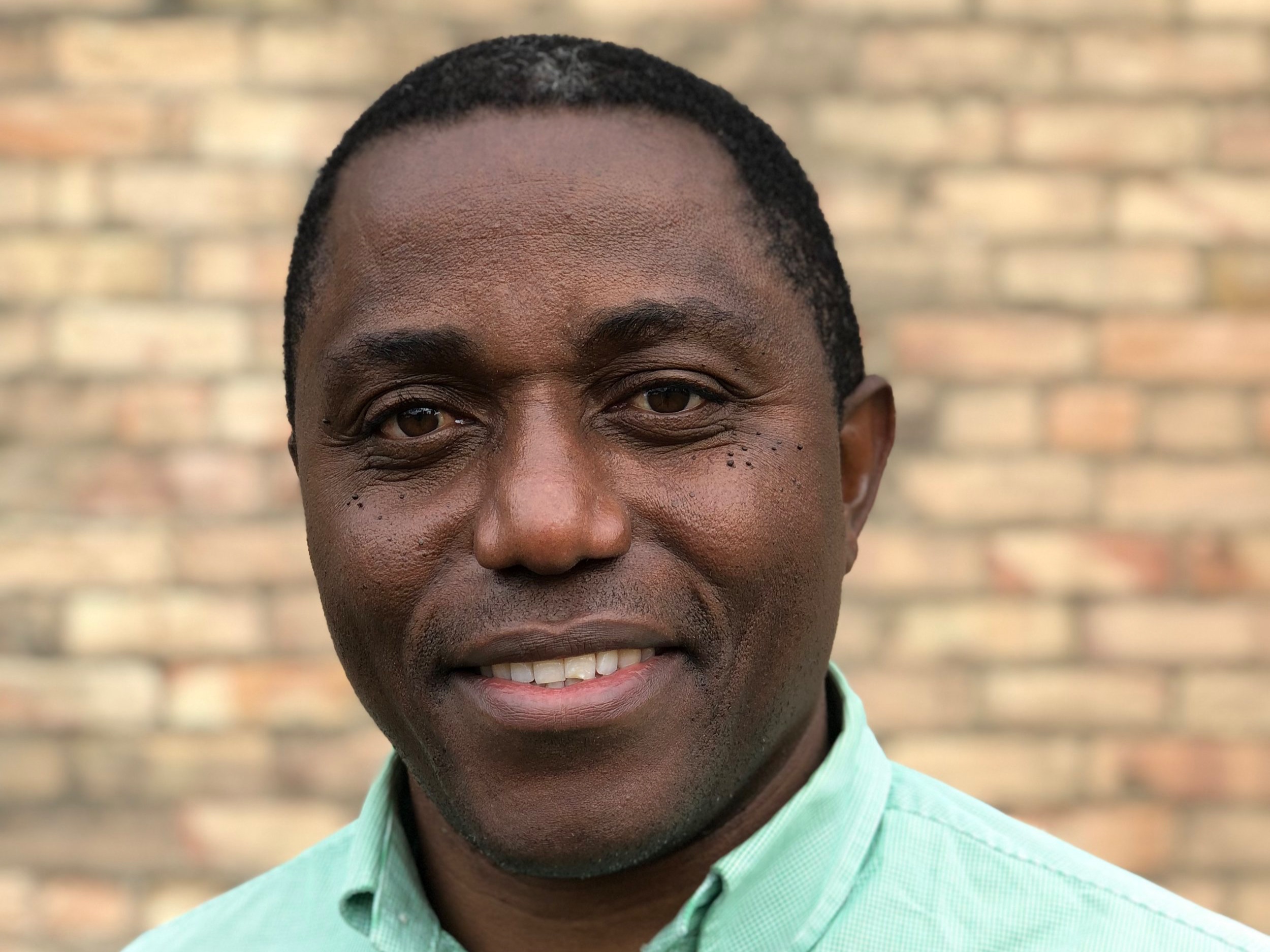 Canon Adrien Niyongabo
Missioner for Community Engagement
After the completion of his MA in International Peace Studies at the University of Notre Dame in Spring 2017, Adrien Niyongabo was hired in August of the same year by EDNIN to take on the diocesan Missioner for Community Engagement position recently created. Prior to his sojourn at the University of Notre Dame, Adrien Niyongabo extensively worked in the African Great Lakes Region—Burundi, Rwanda, Democratic Republic of Congo, Uganda, and Kenya — empowering communities in their uniqueness respond to their needs for healing and reconciliation. Adrien's devotion to community healing and reconciliation work rests on his belief that dignity and hope are key for humans to make their life meaningful and enjoyable, and thereby engage into healthy relationships. Adrien lives in South Bend with his wife Katie Scrafford and their children Ketsia Mugisha, Jonathan Nganji, Joshua Nziza, David Hayo, and Caleb Kamanayo. Jonathan is a Freshman at IU Bloomington.
Education
Master of Arts
International Peace Studies
University of Notre Dame
Fun Facts
Faith Community: I am a Quaker and attend South Bend Friends Meeting
My most memorable experience: The day I proposed Katie and she said "Yes!"
What's God been teaching you recently: His grace suffices me.
My greatest inspiration: My late mom, whose outstanding leadership and managerial talents went unrecognized by a so patriarchal society.
Favorite sports team: Liverpool and New Castle football (soccer) teams in Britain.
Favorite book: Le Petit Prince
Most recent purchase: Mouse traps
My hobbies: Spending time with family, gardening, playing soccer, running, cheering for our children's teams, watching ND football & basketball games, watching sport games on TV (soccer, basketball, football)
My favorite food: My wife's recipes (bread, salad, chili, veggie curry, beef stew), Ugali with Lengalenga, charcoal grilled goat meat.